Women's Blazer Knit Cardigan
Style this blazer knitted cardigan over a matching dress or tank top for a tasteful texture that will be complemented by its two colours
Choose from the following options for the women's blazer knit cardigan:
Black or ivory
AED 159 for two (62% off)
Black and ivory
The Specifics
Suitable for winter
Easy to match with most clothes to give a complete trendy look
Material: cotton blends
Neckline: cocoon
Long sleeves
Available sizes: S, M, L, XL
Size Guide
| Size | Shoulder | Bust | Length | Sleeve Length |
| --- | --- | --- | --- | --- |
| S | 36cm | 82cm | 57cm | 58cm |
| M | 37cm | 86cm | 58cm | 59cm |
| L | 38cm | 90cm | 59cm | 60cm |
| XL | 39cm | 94cm | 60cm | 61cm |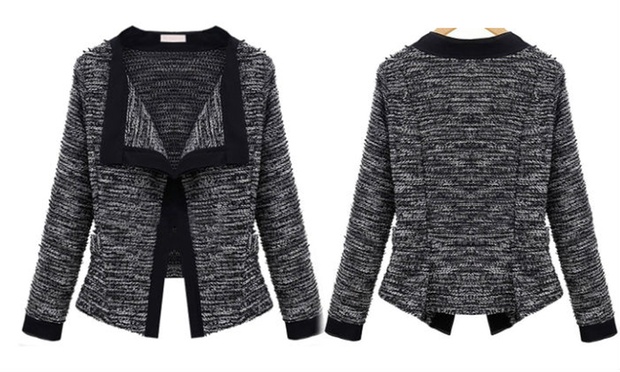 Black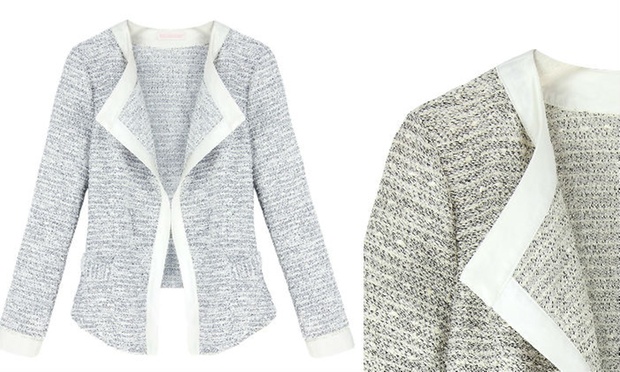 Ivory
The Fine Print:
Delivery: Fee of AED 20 (not included) payable in cash at the time of delivery. Allow 10 working days. Signature required. Delivered within Major City limits of UAE
Your order: Enter a delivery address at checkout. Delivery address cannot be amended after order is placed. Orders made from older versions of the mobile app will be dispatched to billing address. Ensure that you have provided your correct contact number.
Further information: Sold by Think Global General Trading. For more info & product returns, contact partner directly at: groupo[email protected].
Warranty: Replacement allowed for defective item received within 7-days from date item received. Warranty not provided afterwards. For warranty details see FAQ.
Merchant: Think Global General Trading
Women's Blazer Knit Cardigan
Social Interest Freak Light

Desktop Software Fully Compatible for PC and Mac that uses the latest API to allow laser-targeting of Facebook/Instagram Ads at a level that's never been possible before for the Average Joe or Jane, Small Business Owner/Entrepreneur.

test">

hgdhgfhdgfhdgfh

Affiliate Titan Resell Rights

Resell Affiliate Titan and sell 100% of the profits!